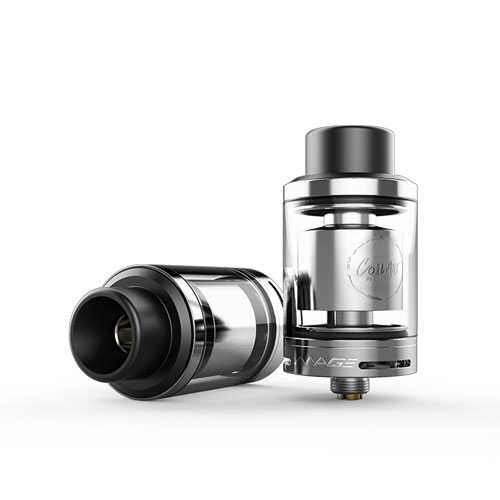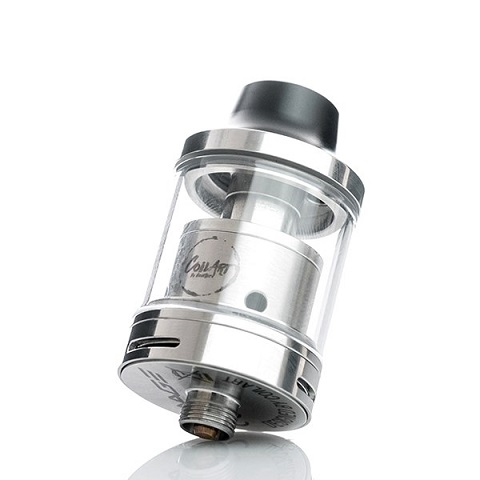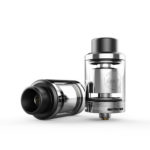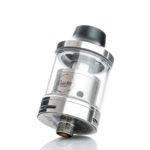 CoilART MAGE RTA 24MM 3.5ML Stainless Steel
€39.99
24mm diameter, 44mm overall height, 3.5mL juice volume, Convenient top-fill, SUS304 stainless steel, 8mm vertical four-post design, 2mm terminal post holes, Adjustable airflow, Food grade Pyrex glass, Dual air tubes inside chamber, Gold-plated 510 contact, Black 510 compatible sloped derlin drip tip, 4 colors orig changeable
Description
CoilART MAGE RTA
24MM 3.5ML Stainless Steel
CoilART MAGE RTA Details:
First of all this is an RTA and we advise to be fully documented before purchasing this item.
The MAGE RTA's extra wide 510 sloped delrin drip tip.
The drip tip and the entire top cap also functions as the in order to prevent your lips from making contact with a hot metal surface after some chain vaping.
Furthermore, the 2.5mm quad wicking ports will allow users to vape at high wattage.
Another factor it was designed in order to provide an RDA vape experience but with the benefits of a 3.5ml juice reservoir.
Finally, the MAGE RTA has a very high performance platform.
Therefore you will get very great flavors and also very thick vapors.
CoilART MAGE RTA Features:
24mm Diameter
44mm Overall Height
3.5ml Juice Capacity (3ml/tank, 0.5ml/chamber)
Convenient Top Fill
SUS304 Stainless Steel Construction
8mm Vertical Four-Post Design
2mm Terminal Post Holes
Three (1mm x 9mm) Adjustable Airflow Slots
Four (2.5mm) Wicking Ports
Food Grade Pyrex Glass
Dual 4mm Airflow Chimneys
Gold Plated 510 Contact Pin
Black 510 Compatible Sloped Delrin Drip Tip
4 Sets of Colored O-rings for Customization
CoilART MAGE RTA Packing Items:
(1) Stainless steel MAGE RTA by CoilArt
(2) Pyrex Glass Replacement
(3) Extra Sets of Colors of O-Rings
(4) Extra Set of Contact Screws
Note:
The coils are rebuild-able so you are going to need some TOOLS to make them.