Description
Brand
Additional information
Description
Creed Geekvape RTA tank
Three interchangeable airflow system
Creed Geekvape RTA tank  specifics:
Brand Name: GEEKVAPE
Model Number: Geekvape Creed RTA
Coils Type: Replaceable, Rebuild able
Material: Metal
Compatible Model: 510 threaded
Size: 25mm x 40mm
Capacity: 6.5ml
Airflow: Three airflow caps
Colors: Black and SS



Supports both single and dual coil builds

6.5ml bubble glass tube for larger capacity
Packing Items:
2 x GeekVape Creed RTA(6.5ml) and also 2 x Allen Key
6 x Internal airflow chamber
And 2 x Spare Glass Tube(4.5ml)
Plus 2 x 510 drip tip
Also 2 x 810 drip tip
Finally 2 x Spare parts pack and two User Manual
Note:
First of all , for any RTA, RTD, RDA or RDTA your going to need some tools.
These tools will help you rebuilt your coil.
Therefore, the cotton, wire or pre-built coils are a must have.
Because of that, vapemodbox has it all.
Furthermore, before rebuilding it, please make sure that you are proper informed on how to do it.
Most noteworthy is the Ohm's Law.
Therefore in order to understand it better you can click here and watch this video.

Another factor is the wire that you will use.
Because of the different markets there are plenty of brands and wires that you can choose from
They are available in different sizes as well.
Basically, the wire with a higher gauge wire is thin.
Therefore it gives a higher resistance over it's length than the lower gauge wire.
The lower gauge wire is thicker, and provides a lower resistance over it's length.
Most important, your going to need a measure the resistance (ohms) of the coil.
Brand
GeekVape
Reputable manufacturer of electronic cigarettes, top innovative designs and high quality engineering, provides some of the best mods & kits such as Aegis, ...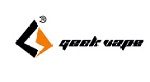 Related Products
IJOY Captain Mini tank Subohm Tank 2ml

The newest IJOY Captain Mini inherits the unique Groove chassis, thread-less coil heads and sliding top filling design from Captain family. As a special edition, it comes with 3.2ml/ 2ml juice capacity and 22.5mm diameter.

€

25.00