Sir Paman Just Black Cherry ,mix n match,cyprus eliquids
€11.50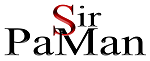 Description
Brand
Reviews (1)
Description
Sir Paman Just collection
Just Black Cherry Promotion price,mix n match,cyprus eliquids
Just Black Cherry Sir Paman specifics:
Brand : Sir Paman
Model : Just collection
Type : E liquid
Specific : Only flavor
Size of e liquid  :  25ml
Bottle size : 60ml
Flavor : Black Cherry
PG/VG : 65 / 35
Details:
First of all lets WELCOME a new collection from the most wanted e liquid brand since 2016, Sir Paman.
Sir Paman brings us now fifteenth different and amazing flavors.
Furthermore this new collection named JUST contains all these flavors.
Because in this collection the flavors are actually very simple, but yet very tasteful, the collection was named JUST .
Sometimes we get too involved in combining different flavors in order to get the best ones and,
as a result we loose track of the actually basics.
Just collection brings us back to the basic taste of original fruit flavors and not only.
As a result, with the e liquid from Just collection, you will taste only one fruit and not a mixture of fruits.
Therefore with the e liquid Just Black Cherry , you will only taste the flavor of black cherries and nothing else.
Most important is the fact that this is a really high quality e liquid.
Furthermore, Sir Paman is extending every day more and more all over the world.
Therefore, high quality e liquid, Sir Paman Just can easily get to you.




What does Promotion Price means?
Sir Paman wants you to try all flavors from this new collection.
Therefore, you are going to buy them at a promotion price.
That means that you are buying the Just Flavor at a very low price but for only a period of time.
As a result, it can be yours for only eight EUROS.
Packing items:
1x Just Black Cherry Sir Paman 60ml bottle (25ml pure flavor )
Just Black Cherry Sir Paman Note

Most noteworthy is that this is a mix and shake e liquid.
Therefore this is only one of the three thing that you are going to need.
One of them is optional.
As a result, this is only the PURE flavor.
Therefore, in order to have a finished e liquid you are going to need the glycerine.
The Glycerine is easily found here.
Another thing that you are going to need is the nicotine booster.
Because some vapers are down to 0mg The nicotine is optional .
Therefore, you don't need it to complete the e liquid.
But if you want you can find it here.
INSTRUCTIONS:
The 60ml Sir Paman Shake and vape Bottle contains 25ml of concentrated perfume, which is enough to produce 60 ml e-liquid.
1.Add the nicotine of your choice.  
For 3mg nicotine you need: 10 ml of nicotine base and 25 ml of Vegetable Glycerine (VG)
For 6mg nicotine you need: 20ml of nicotine base and 15ml of Vegetable Glycerine (VG)
For 9mg nicotine you need: 30ml of nicotine base and 5ml of Vegetable Glycerine (VG)
2.Fill the bottle up to the top.
3.Shake well and let the contents mature.
Brand
Sir Paman
Is the best tasting and best quality e-liquid nicotine you can buy. The sir Paman e-liquids are produced from the finest European ingredients and made in Cyprus.is a diy e liquid cyprus