Description
Logic PRO
Logic PRO specifics:
Brand Name: Logic
Model: LogicPro
Type: electronic cigarette
Material: Metal
Battery: Built  -in
Max Output Power: 650 mah
Color : Black
Details:
First of all this a new type of electronic device which is sponsored from a tobacco company.
The name of this device is Logic Pro.
Because Logic Pro is an innovative two-piece, closed-tank vape device it is very easy to use.
As a result it is recommended to any smoker that wants to quit
Furthermore the device gives you more power than a regular e-cig.
Also you will get a richer vapor and that without the hassle of refilling.
Another important factor is that the electronic works with only ONE type of e liquid.
As a result you will have a simple and effective vaping experience

How to use it ?
This new electronic device is very easy to use.
As a result more people can use it.
If you still have some questions, there is a video which can make things even easier for you.

How to change the capsule?
As we mentioned before, this electronic device works with its own capsules.
Most noteworthy is that all liquid from the capsule contains nicotine.
Another factor is that there are four different type of flavors.
These flavors are vanilla, tobacco , berry mint and cherry.
Furthermore Each flavor comes in a 1.5 ml pre-filled capsule.
Because the refill capsule is self-contained you can switch flavors as often as you like.
Finally if is still not clear how to change it you can simply watch this video.
How to recharge?
Charging the device can be very easy .
All you have to do is connect it to the USB 3.0 port.
For more malformation you can watch the video.

Packing items:
1 x Logic PRO Vaporizer and a Capsule Holder
Also a 650mah Battery
Plus a  USB charger and a User manual
Note:
With this electronic device your only choices of nicotine levels are 6mg or 12mg.
Brand
Logic
Buy Logic vaping devices, vape kits and vapes online in Cyprus.Logic LQD is our first open tank system with variable voltage control and a range of flavours. ... Combining simplicity and convenience in a stainless steel finish, the Logic PRO features a new vapouriser tank system of pre-filled capsules with integrated e-liquid heating coil.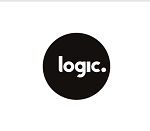 Related Products
Khree UFO 2 Pod System Kit 600mAh

Khree UFO 2 Pod System Kit is inspired of UFO. With its unique disc-shaped and gorgeous color design, the UFO 2 Pod Kit must be impressed to you. It equips with two 2ml refillable pods. You can enjoy 2 flavors/2 nicotine strengths in 1 kit.

€

35.00