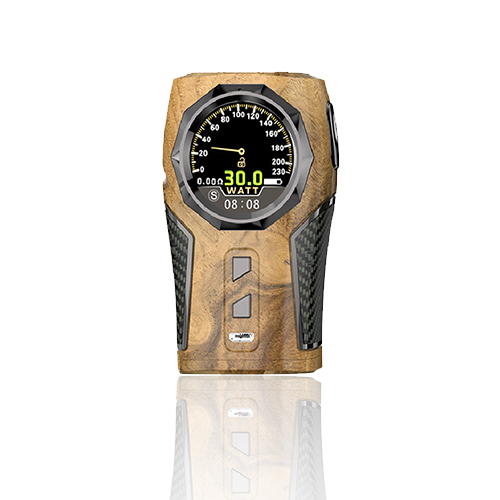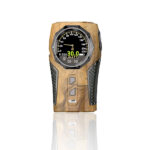 Sigelei TOP1 TC Box MOD 1.3-inch HD Display Screen
€95.00
Description
Brand
Reviews (1)
Description
Sigelei TOP1 TC Box MOD
1.3-inch HD Display Screen
sigelei cy Specifics:
Brand Name: SIGELEI
Model: Top1
Type: Mod
Material: Zinc alloy
Size: 89 x 55.8 x 32mm
Display: 1.3-inch circular screen
Compatible Battery: dual 18650
Wattage range: 10W – 230W
Temperature range: 100C-300C /200F-570F
Voltage input: 6.4V – 8.4V
Voltage output: 1.0V – 7.5V
Maximum current: 38A
Resistance range: 0.05ohm-3.00ohm
Color : wood
top1 vape Details:
First of all this is the new mod from Sigelei the Top1.
With a classic design and wooden color the top1 vape mod will make you be Top1 vaper.
Furthermore the mod has centered a circular screen withe the size of 1.3 inch.
Another factor of the mod is that is powered by dual 18650 batteries and it can easily reach a power of 230w.
Also, the mod has 0.8s fast firing speed.
You can choose your vaping with the different modes that it has.
The modes are POWER / SS316 / SS317 / Ni200 / TCR and also Ti1.
Finally the mod is a MUST HAVE in any vapers collection.
top1 vape Features:
The mod has an unique stainless steel shield decoration
It also has an ergonomic design with metallic texture
And the  display screen is HD 1.3-inch and is inspired by dashboard
Furthermore it has a 0.8s fast firing speed
The top1 vape is powered by dual 18650 cells
And it can easily reach a power of 230W output
Finally the sigelei cy mod has three interchangeable user interface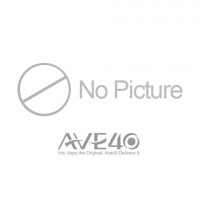 sigelei cy Packing Items:
top1 vape Mod
USB Cable
user manual
warranty card
certificate
top1 vape Note:
sigelei cy is only the mod. You are also going to need for the top1 vape an Atomizer in order to use it .
And in order for the top1 vape to be powered you are going to need dual 18650 batteries.
one compatible vape tank is Zeus X Geekvape RTA Tank 4.5ml
Brand
Sigelei
Sigelei, the leading manufacturer of vape device, specialized in electronic cigarette research, production, development, sales and service.