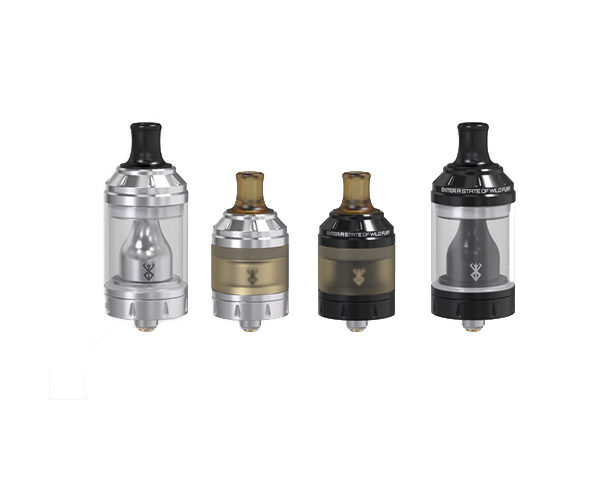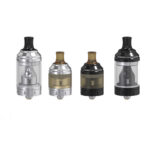 Vandy Vape Berserker MTL RTA
€30.00
Description
Additional information
Reviews (0)
Description
Vandy Vape Berserker 24 MTL RTA
Vandy Vape Berserker 24 MTL RTA specifics:
Brand Name: VANDY VAPE
Model Number: Vandy Vape Berserker Tank
Coils Type: Replaceable
Model Number: Vandy Vape Berserker Tank
Compatible Model: 510 threaded
Material: Stainless Steel, Pyrex Glass, PEI
Capacity: 2ML can be extended to 4.5ML
Diameter: 24mm
Color : Black and Silver
Details:
First of all this is the first RTA that is mouth to lung from Vandy Vape.
Because of it's design the capacity can be of 2ml or even 4.5ml.
All you have to do is to switch the glass tube.
Because of the 24mm diameter, it will easily fit on most box mods.
Also the lengh is of 30/40mm and it wights 130g.
Because is 510 threaded as well it will fit on most mods.
Furthermore the ventilation hole can be adjust to only 0.8mm.
You can do that with the air control ring.
Another factor is that it has a top filling system.
As a result it makes it pass the TPD laws as well.
Finally the RTA comes in black or silver color.
Packing Items:
1 x Vandy Vape Berserker MTL RTA
Plus 4.5ml Glass Tube and also Accessory Bag
Also 510 Delrin Drip Tip
NOTE:
First of all RBA stands for Rebuild able atomizer.
This is an important category in vaping atomizer system.
In this category are two types of atomizers.
First one is the RTA which stands for Rebuild able Tank Atomizer.
The second is the RDA Rebuild able Drip Atomizer.
The RTA has a tank but the coil is rebuild able.
Therefore that means that you have to wrap a coil and attach it the the system.
Finally you need to add a wick.
In order to do that, you need to be very careful.
You also need to buy all the tools, such as meter tweezers and other things.