Description
Brand
Reviews (1)
Description
Vaporesso Cascade coil
Replacement Core Coil for Vaporesso cascade
Vaporesso Cascade coil specifics:
Brand: vaporesso
Model: GTM replacement coil
Model Number: Vaporesso GTM Coil
Type: replacement coil DS NC
Option: GTM8
Resistance: 0.15ohm
Power: 80-200W
Compatible Tank: Vaporesso Cascade Tank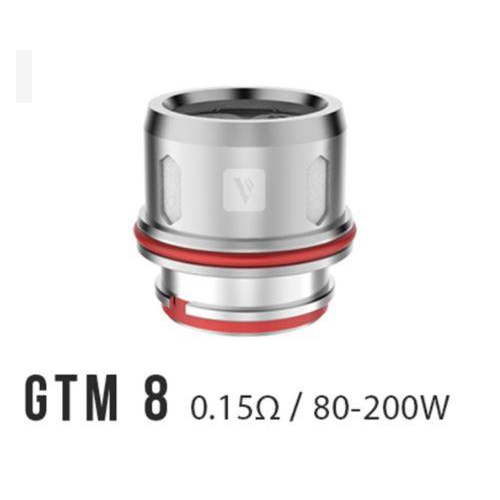 original cascade coil Details:
First of all this is the new Vaporesso GTM coil.
It is compatible with the most wanted atomizer the vaporesso cascade.
You can easily replace it because of the plug-n-pull coil system.
Another factor is that cloud chasers have found the perfect coil.
With this coil you will enjoy smooth air flow and flavorful taste as well.
Most important is that you can also enjoy it with a power from 40w to 200W.
Finally, you will purchase a pack of three original cascade coil at the best price.
original cascade coil Packing Items:
3 x original cascade coil
Brand
Vaporesso
Vaporesso are passionate about vaping! We build innovative vape devices including mods, tanks, vaping kits & tools. First rate quality products guaranteed. Vaporesso are a dominant force in the vaping industry due to our breakthrough innovative designs. We are manufacturers of vape kits, atomizers, coils and mods & batteries – as well as vaping accessories to help you easily make the transition from cigarettes to vaping. Our goal is to help smokers free themselves from the harmful effects of tobacco smoking along with the unpleasant lingering odour and dirty ash, and also offer exciting top brand devices for both the casual and pro vapor.